Personalized Endobiogenic Evaluation & Treatment Plans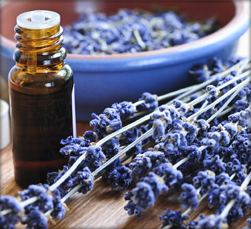 We treat patients with a wide range of conditions. Come to us for a complete endobiogenic evaluation and treatment plan. An endobiogenic evaluation utilizes the following:
A detailed health history questionnaire that helps identify inherent weaknesses as well as environmental and social factors that affect your health.
Biology of Functions analysis: an intricate, computerized analysis of labwork that identifies imbalances in the nervous and hormonal systems. It also detects risks for future illness.
A detailed 30 point physical exam: this comprehensive exam performed by a specially trained physician will reveal the subtle and overt physical manifestations of your hormonal function (preliminary remote evaluations are also available).
Personalized Treatment
After extensive analysis, a personalized treatment plan will be developed. Treatments typically consist of herbs, essential oils, dietary supplements, and lifestyle changes. We acknowledge that traditional medicines are sometimes necessary, but in our experience, many patients drastically decrease or completely stop their prescription medicines after endobiogenic treatment.
We know that you only have one body, and our mission is to enable you to attain all the energy, happiness, and vitality of which your body is capable. Endobiogeny may help with the following:
ADHD/ADD
Allergies
Anxiety
Arthritis
Asthma
Autism
Cancer Support
Children's Health
Chronic Fatigue
Diabetes
Digestive Problems
Fibromyalgia
Hypertension
Infertility
Menopause Symptoms
Menstrual Problems
Mental Health Issues
Men's Health
Migraine and Tension Headache
Osteoperosis
Pain Management
Preventive Health Maintenance
PMS
Sexual Dysfunction
Skin Problems
Stress Management
Weight Management
Women's Health
These statements have not been evaluated by the Food and Drug Administration (FDA). Recommended products are not intended to diagnose, treat, cure, or prevent any disease.